The Importance of Slot Machine Maintenance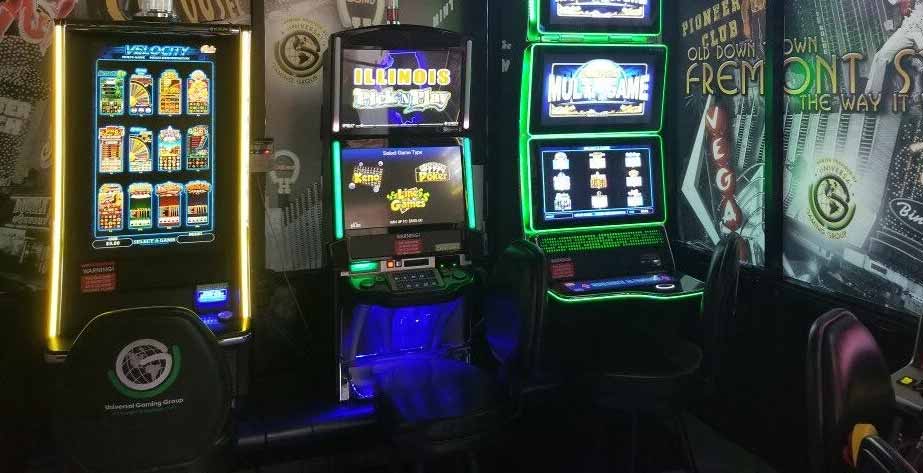 Video gaming terminals are a moneymaker for any Illinois business fortunate enough to have them, whether that business is a gaming establishment or a bar/restaurant. In the latter instance, in addition to generating revenue directly, slot machines can increase profits by attracting customers to your bar or eatery in preference to others.
The catch is that slot machines can only make you money when they're working correctly. An Out of Order sign is a surefire way to disappoint and annoy customers, and if someone's actually playing a slot machine when it breaks down, that player's reaction is apt to be even worse. Slot machine maintenance is essential to preventing that unfortunate moment from occurring and to avoid the necessity of what might prove to be costly slot machine repair.
Naturally, proper slot machine maintenance requires periodic service from expert technicians like those at Universal Gaming Group. For additional precautions, there is a lot you can do to keep your slot machines working properly between those regular visits.
Electronic Slot Machines
In some ways, electronic slot machine maintenance is easier than taking care of old-fashioned mechanical slots. Electronic slots don't need regular internal cleaning, lubrication, and adjustments. Below are five helpful tips to keep them in service and making you money.
Tip #1: Keep Your Video Gaming Terminals Looking Nice
A bright and shiny slot machine will attract players. A shabby- or dingy-looking one will put them off and possibly make them wonder if it's working as it should.
It's a good idea to keep the cabinet dusted. Wipe it down with a cloth slightly dampened with water, then polish it with an anti-rust and anti-corrosion solution.
If you need bulb replacements behind the slot glass, top candle, and buttons, be sure to notify your Universal Gaming Group service tech without delay.
Tip #2: Pay Attention to the Slot Machine's Bill Validator
Every Illinois slot machine has a bill validator. You don't want that to get dusty, either. Keep it clean with bill validator cleaning pads.
Tip #3: Protect the Slot Machine from Adverse Conditions
Tremors and rapid movements can mess up an electronic slot machine and should be avoided if possible. The same is true of dampness. Don't place your casino-style slots where moisture is likely to creep into the works.
Tip #4: Keep your gaming area clean
Make sure to keep your gaming area clean by cleaning up spills or any trash. Also, you should ask your VGT operator about installing cupholders and cell phone charging stations on your spacers to provide a better gaming experience.
Tip #5: If You're Ever Unsure of Yourself, Call the Pros
Finally, remember that you don't need to do any form of slot machine maintenance or slot machine repair that you're not comfortable with. Leave it to the experts at Universal Gaming Group to handle the more complex maintenance and upkeep.
We hope this information has proven helpful. If you have any questions, please feel free to contact Universal Gaming Group for information and advice.