Illinois Gaming Cafés
Want to focus solely on video gaming? Then a gaming café is the right establishment for you. Contact us at Universal Gaming Group to find out how you can get started!
What Is an Illinois Gaming Café?
An Illinois gaming café, or gaming parlor, is an establishment that caters primarily to video gaming. The main revenue stream of a gaming café is driven by slot machine play – formally known as video gaming terminals (or VGTs). In accordance with the Illinois Video Gaming Act, gaming cafés are required to hold a valid liquor pouring license and offer snacks and beverages to customers. Turning your establishment into a video gaming café can produce considerable additional revenue. Successful cafés generate significantly higher net terminal income (NTI) than bars or restaurants. As of August 2020, the approximately 1,100 gaming cafés statewide (representing 15% of all licensed locations) generate nearly 30% of total Illinois NTI.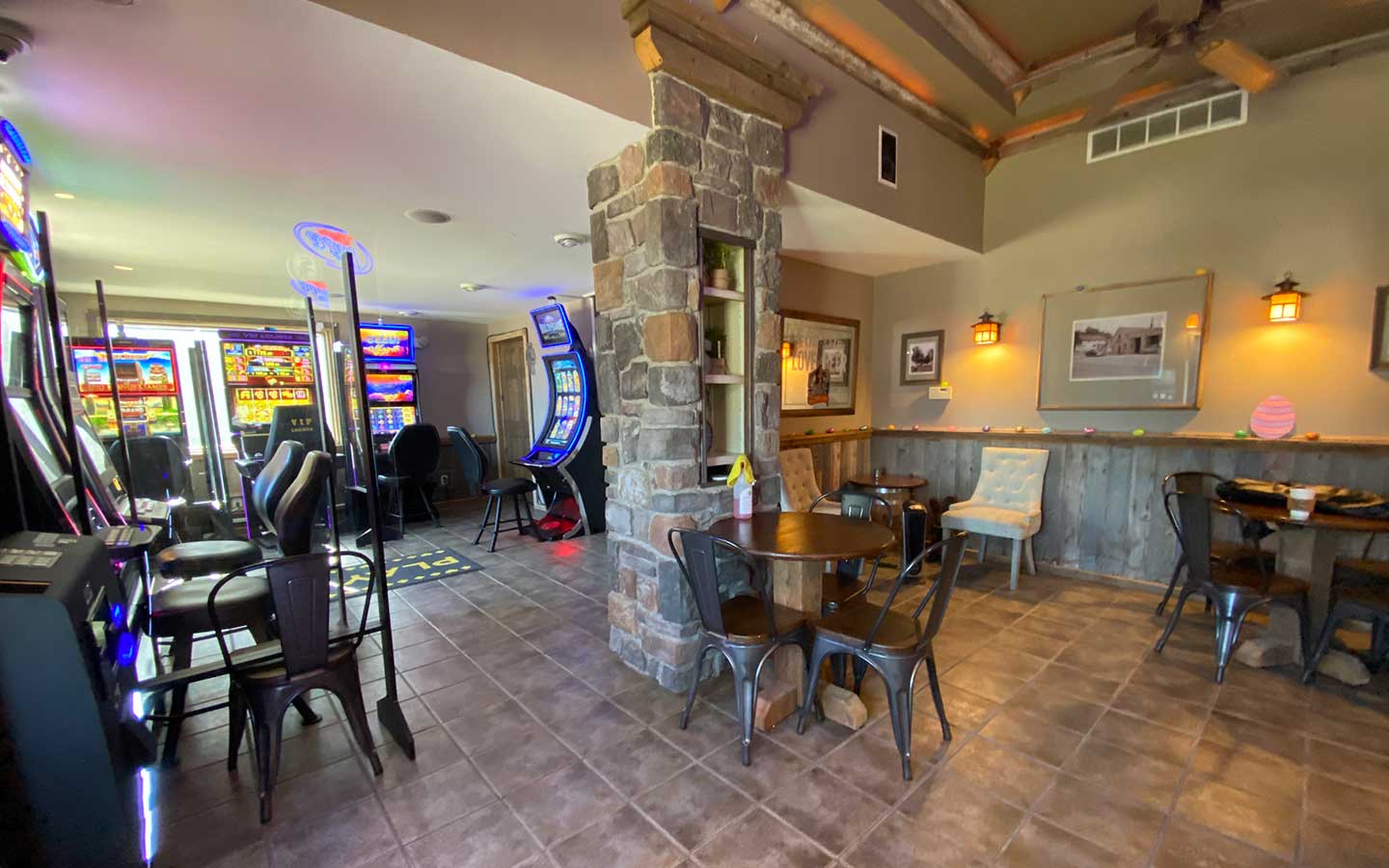 Basic Gaming Café Business Requirements
According to Illinois law and the regulations of the Illinois Gaming Board (IGB), a gaming café must adhere to the same licensing criteria as a traditional on-premise establishment: a for-profit business, open to the public, with a valid liquor license that allows on-site consumption.

When choosing where to open your gaming café, the IGB provides a list of opted-out municipalities. This is a good starting point, though it is important to note that each municipality may have stricter guidelines in place regarding gaming operations within their jurisdiction.
We Are the Experts in Gaming Cafés & Will Lead You from Conception to Opening Day
Gaming cafés are not the easiest establishments to open up. By partnering with Universal Gaming Group, you will work with leading experts who will guide you through the paperwork and research needed to get approved as soon as possible!
Gaming Café Best Practices

Location, Location, Location
Seek out well-populated areas and convenient access. Strip mall locations with multiple business units tend to do very well. Prioritize plazas with nail salons, coffee shops, convenience stores…

Make sure to have ample parking for patrons
You should have enough parking to accommodate 6 players plus 2-3 non-player patrons at any given time.

Keep it intimate
The most successful gaming cafés range from 1,000-2,000 sq ft. If you intend to make gaming your primary source of revenue, avoid unnecessary dead space.

Maximize your VGT count
The state currently allows up to 6 video gaming terminals per establishment. Having a variety of video game favorites will appeal to your patrons.

Consider whether you want a fully functioning kitchen
Some municipalities require full kitchens, which can increase your overhead. Other municipalities require revenue quotas from food and beverage services.

Offer complimentary snacks
While free snacks and soft drinks are permitted (and encouraged), it is illegal to offer free alcoholic beverages or preferential pricing for players vs non-players

Keep head counts low
Well-run gaming cafés only need 1 employee per shift. This keeps the employee cost low and makes the café more efficiently manageable.

Strength in numbers
If you have the ability to scale, we recommend having at least 3 gaming café locations under the same name or ownership within a 25-mile radius. This can help drive brand recognition and provide additional scale to your player promotions.

Develop a loyal player base
Regardless of your size, get to know your local players. Offer player promotions and perks for frequent visitors. Promote free play or match play for first-time guests or VIPs.

Provide a clean and friendly gaming atmosphere
Especially in today's post COVID-19 environment, players are looking for safe and welcoming gaming environments. Cafés are uniquely positioned to offer a quiet, intimate gaming experience for their patrons; take advantage of this opportunity to stand out from the rest by partnering with Universal Gaming Group