Our Marketing
When you switch to Universal Gaming Group you switch to a partnership committed to helping your business grow. We create eye-catching marketing campaigns and promotions to help reach new customers every day.
What We Offer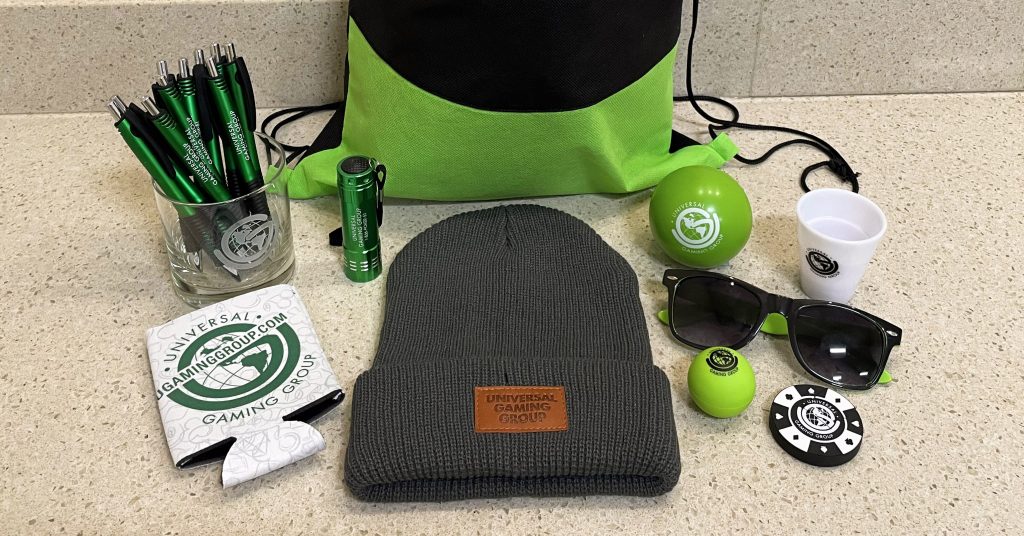 Promotional Items
Universal Gaming Group will provide fun giveaway items to award your players who visit frequently. We keep seasonal items stocked for our locations such as t-shirts, koozies, & tumblers!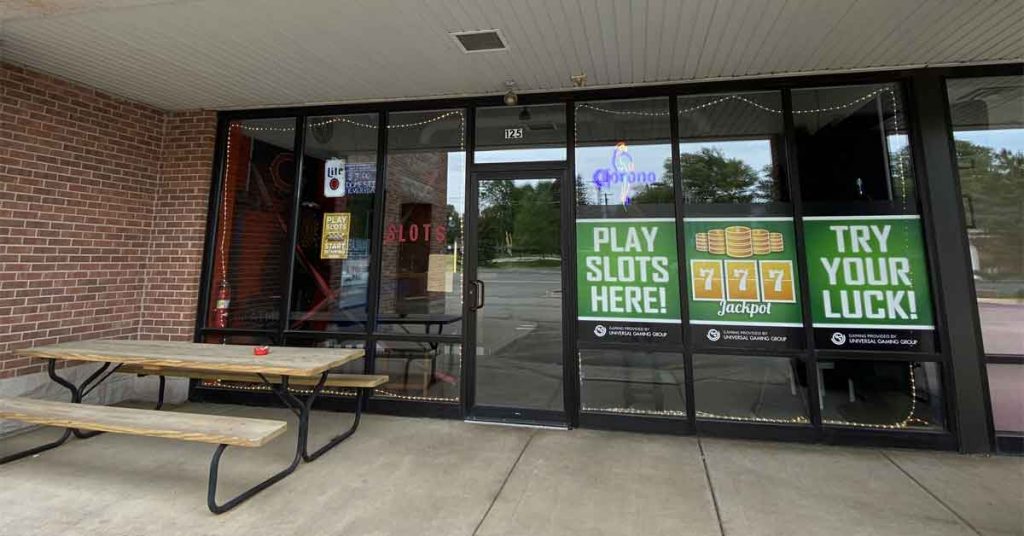 Location Materials
Your success is our success! Universal Gaming Group provides general marketing materials as allowed by each municipality: posters, banners, window vinyls, sandwich boards, and lawn signs.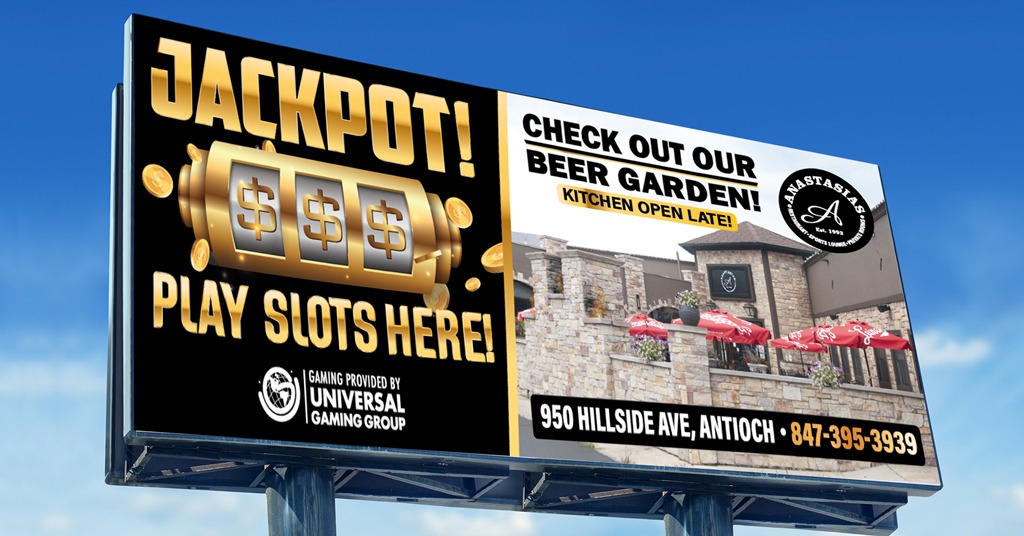 Tailored Marketing
Interested in promoting your business? Universal Gaming Group can help you with the costs as long as we can promote Universal Gaming Group video gaming!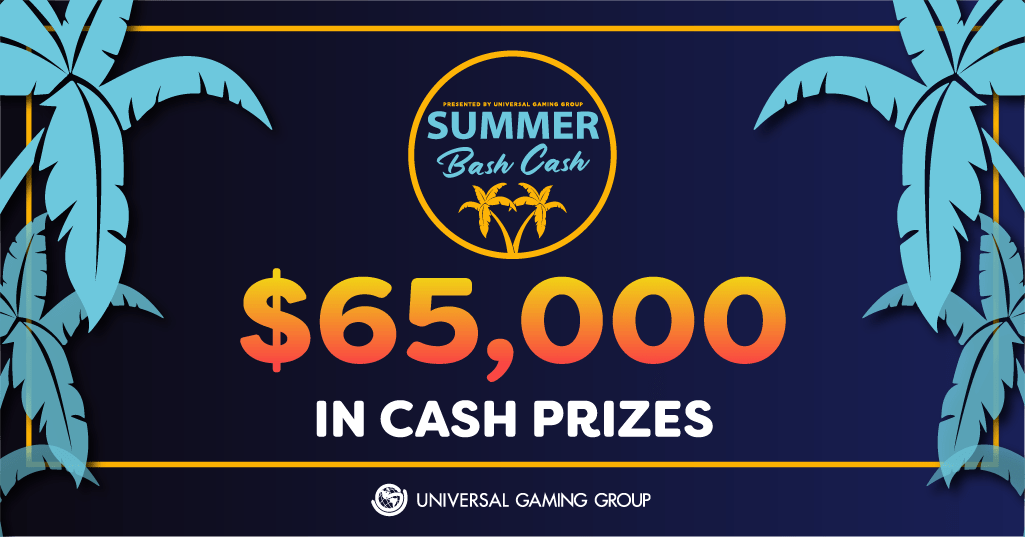 Sweepstakes
Businesses can increase their customer visits by utilizing our frequent sweepstakes! Many of our sweepstakes include high end products and huge cash prizes for winners.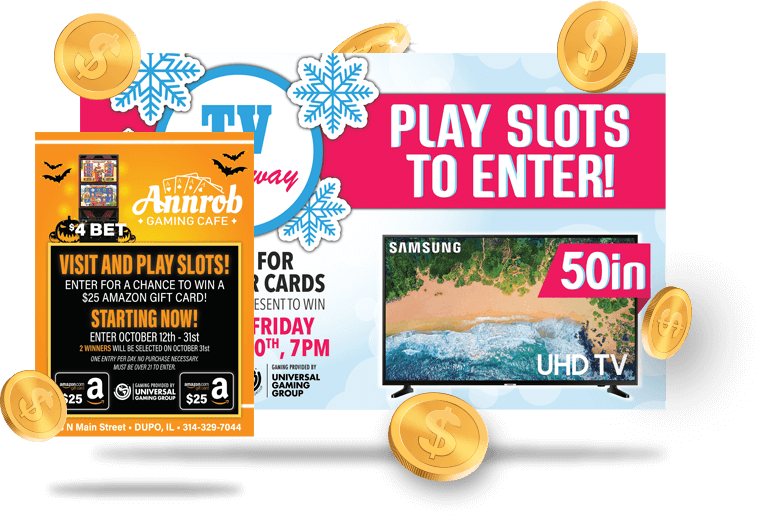 Location Giveaways
Have a giveaway idea you want to run for your own establishment? Universal Gaming Group will help you purchase the prize and even organize the marketing materials to promote patrons to visit your location every day to enter!
Marketing Materials
Universal Gaming Group helps provide various marketing materials and cost sharing advertising opportunities to help promote your gaming!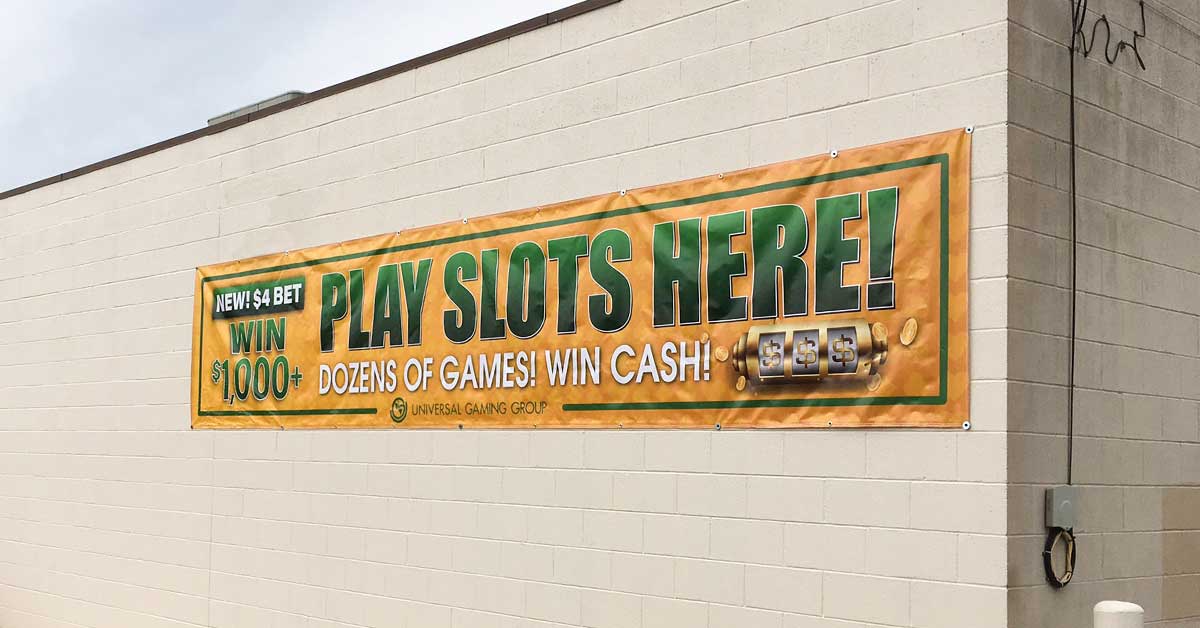 Location Signage
Let everyone know that they can play slots at your location! Outside signage is a great way to deliver the message with our feather flags, banners, and more.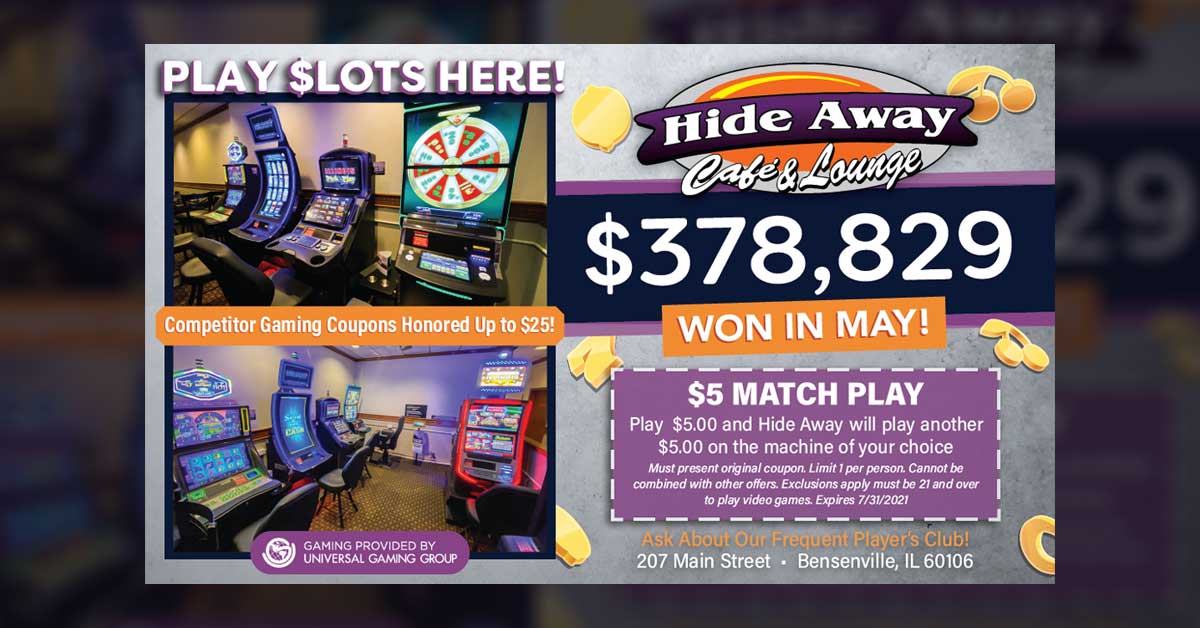 Co-op Marketing
If you want assistance in promoting not only your gaming but business too, we can help with that! Our marketing team will help you create professional designs to promote your business and gaming.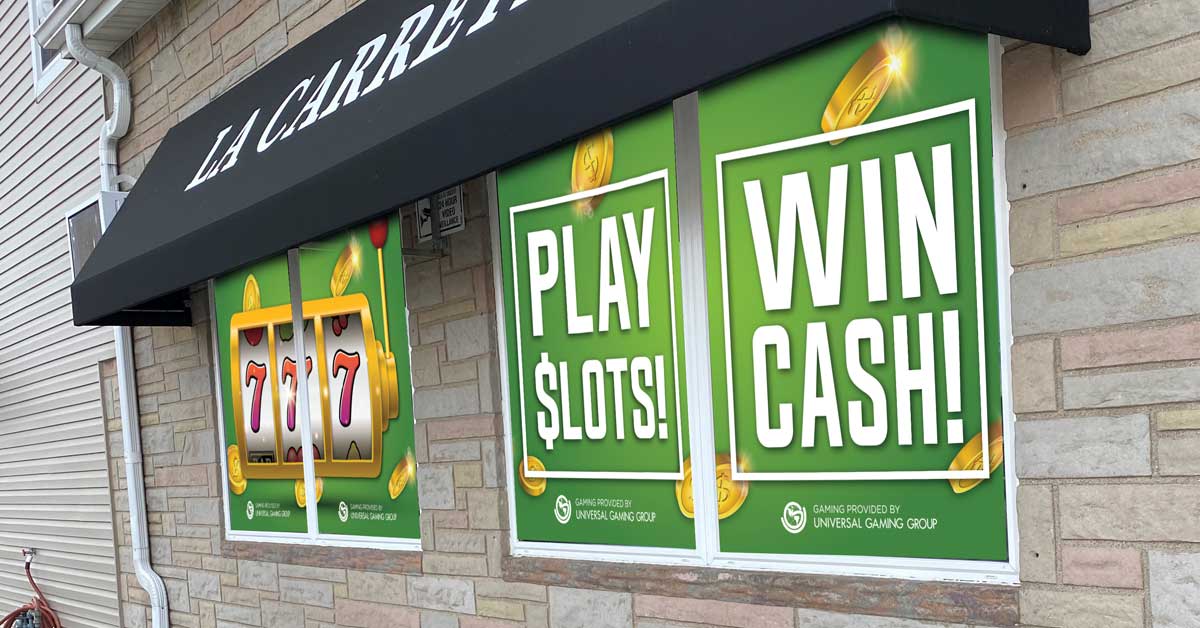 Window Vinyls
Don't have any space for flags or banners at your location? Universal Gaming Group will install window vinyls at your location to help promote your gaming.
Sweepstakes and Promotions
At UGG, we are one of the few terminal operators that run regular sweepstakes with our partner locations. Our strategic promotions are designed to keep your players engaged year-round and drive increased traffic during peak gaming seasons. In addition to large-scale sweepstakes, we also create personalized and fun promotions tailored to each location's player profile.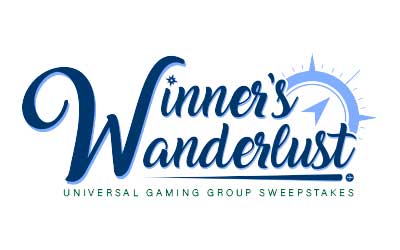 Spring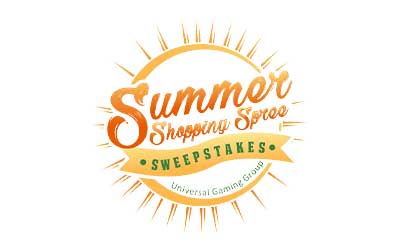 Summer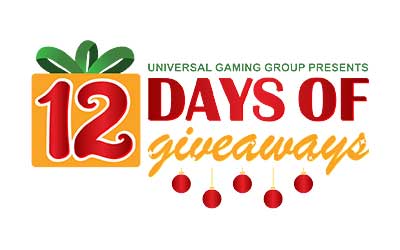 Winter
Social Media
Universal Gaming Group will help gaming partners promote video gaming or promotions related to video gaming on social media. Marketing on digital platforms is vital in attracting customers to new or existing establishments.