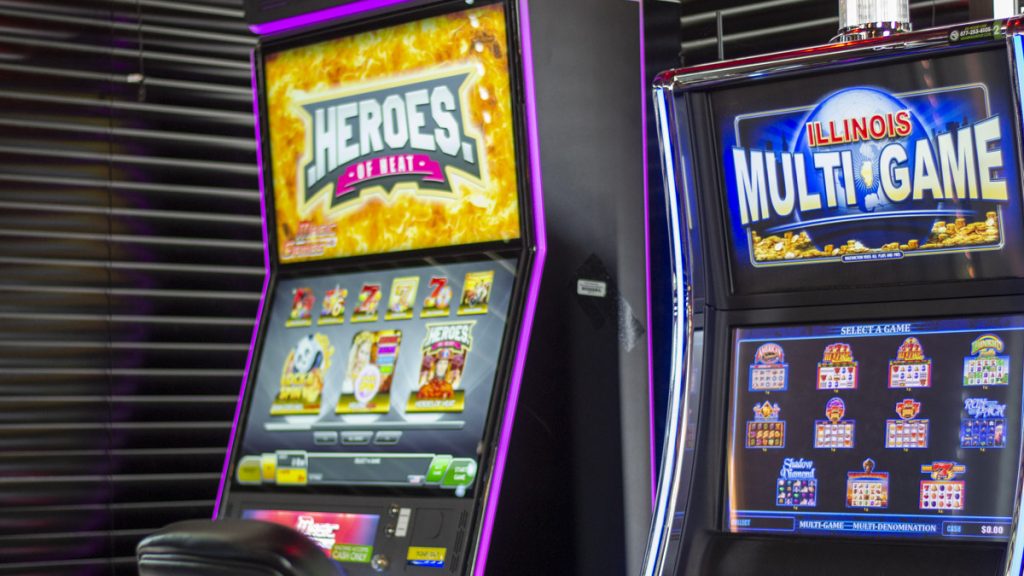 Gaming Cafes have become a common sight across Illinois since live video gaming became regulated. From a business perspective there are a lot of attractive aspects of owning a gaming café such as low overhead and labor costs. With the growth of the industry comes increased competition for regular players. Below are a few ideas that Universal Gaming Group recommends to keep your players coming in:
Branding – The brand of your gaming café is huge and can have long lasting impressions on your players. Emphasizing your branding across print, digital, and social media platforms will boost awareness.


Marketing – Marketing your gaming café is crucial to your business and worth the investment. Marketing can be done through print or digital and should be planned out for a period of time. Terminal Operators, like Universal Gaming Group, can handle many different types of marketing programs – and share in the cost. This can be a great way to tap into great marketing support without breaking the bank.


Game Line Up – Having the right VGTs (video gaming terminal) in your location can go a long way to keeping your customers happy and coming back. Universal Gaming Group has access to all of the latest games and titles.


Player Loyalty Rewards – Rewarding your players keeps them happy and returning to your café. This can be done by providing Free Play or Match Play rewards or through a promotional giveaway. Universal Gaming Group assists all of our Video Gaming Cafes with unique programs to reward their players.


A Great Gaming Experience – The last thing your customers want when they visit your location is a down game or redemption terminal. Selecting the right terminal operator to partner with is the most important decision you can make to ensure a great gaming experience. When selecting a terminal operator, you should ask questions about service response times in your area and if VGTs can be serviced remotely.

For more information on making your café stand out Universal Gaming Group is here to help. We can be reached at 331-263-6167.