What Are The Benefits Of Running Sweepstakes at Your Gaming Location?
When you own or run a video gaming location in Illinois, chances are you are always thinking about ways to improve your bottom line and bring in more players. Just as with any other type of business, there are a number of ways to do that.
When you are making decisions that can affect your livelihood, it's best to consider them very carefully. For a slot machine business, it is necessary to think about the type of customer you are trying to attract and which offers or amenities draw them in.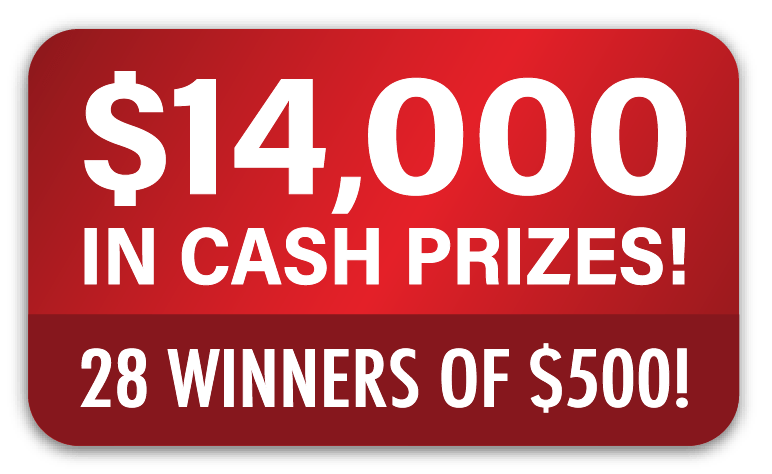 For most people who enjoy video gaming machines, promotions and sweepstakes that involve free giveaways and prizes can be very appealing. That's because this type of consumer enjoys the thrill of playing, and the excitement of winning, and that's why Universal Gaming Group regularly runs sweepstakes and other contests with our gaming establishment partners. Here are a few of the benefits of running successful player sweepstakes:
Low Cost to You
As your terminal operator, UGG can share in most sweepstakes costs with you including prizes, marketing and advertising, and logistics. You can also choose to opt into UGG's multi-location contests, where you can reach an even broader player audience without busting your budget.
Excitement for Your Customers
Sweepstakes and giveaways require no purchase necessary to enter, making them truly no-lose situations for your players. For people who already enjoy the thrill and suspense of playing your slots, imagine how much they will cherish the chance to win something for nothing!
Drive Frequent Visits
You can also use sweepstakes and giveaways as a way to create return customers. Your continued success relies on developing and nurturing a core crowd of regulars. Sweepstakes and other prize giveaways help to do just that. After all, if participants are allowed to enter every time they visit and the prizes are appealing, they are likely to come back more often. Here are just a few examples of how these kinds of contests can increase your revenue:
Increased slot machine play

Higher food & beverage sales

Merchandise sales, if applicable
Create Customer Loyalty
If you establish a regular schedule of sweepstakes and other contests, it will give your clients more reasons to continue patronizing your slot machine business as opposed to your visiting your competitors who don't offer the same perks and rewards.
Grow Your Customer Contact List
With every new entry into your contest, you get a new name, phone number and email address. As you grow your list from contest to contest, you will develop a valuable player database to continue to engage with.
How Universal Gaming Group Can Help Your Business
As exciting as they are, it is important to remember that sweepstakes, raffles, lotteries, and most other types of giveaways are highly regulated. It is important to understand the differences between each promotion type, along with the associated rules, requirements, and limitations.
When executed properly, these events can help:
Bring customers to your physical location

Drive customers to your website

Create buzz and reach a new audience

Make your slot machine business stand out from your competition
The Bottom Line
As you can see, there are many benefits that can come from running sweepstakes and similar promotions at your video gaming establishment. However, several legal and financial questions come along too.
That's why partnering with the expert team at Universal Gaming Group is your best bet.
Not only can we help you maximize the marketing and profitability of your promotions, but we can help navigate the regulatory environment. Give us a call or contact us online to find out more!