In IGT's lucrative Golden Goddess, you will go back in time to Ancient Greece. Golden Goddess is a retro slot machine game. You can play it in 5 reels and 40 pay lines, making it an exciting entertainment option for you.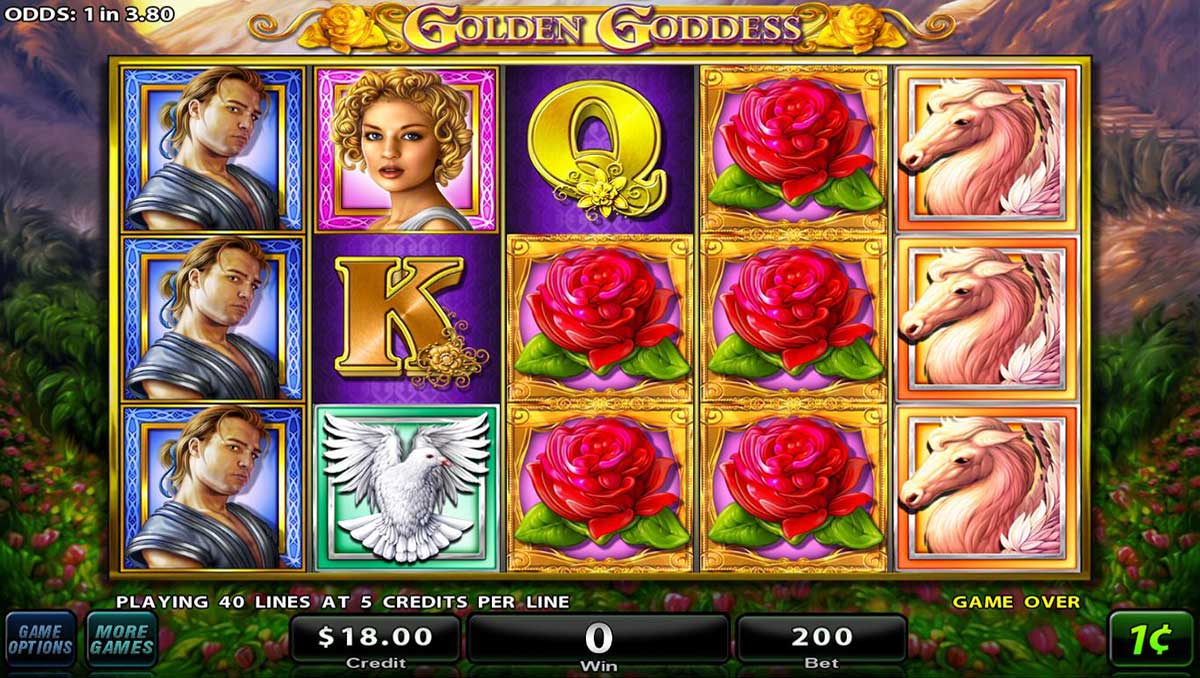 The Gameplay of Golden Goddess
Golden Goddess has a fever games bonus, which gives seven fever spins. This bonus mode is triggered by the "Rose" symbol landing on reels 2, 3, and 4. A "Rose" symbol will be selected to reveal one of four symbols. Stacks of symbols transform into the revealed symbol during the fever games. All symbol positions in all stacks transform into the same symbol for all fever games.
The game also has a game feature called Super Stack. In this feature, the symbols are stacked at each roll. The system chooses a random symbol to fill a stack prior to the spin. You receive a big reward when a lot of rolls have the same rollers.
The Golden Goddess emblem is the top profit sign promising a huge reward depending on your wager, and this is very rare.
However, the free spins bonus starts when you play, thanks to the super stack's features. The same icon is stacked on both reels during the free spins. This way, you can collect essential payouts in the bonus round.
Graphics
Golden Goddess is available on both tablet and mobile devices. While you can't compare this game with other heavy-weight games of PlayStation or an Xbox, this game is well ahead of its competitors. This is largely in part due to its smooth user interface and modern streamlined graphics. IGT modified the slot expertly to have the best play experience on mobile devices.
The interface is streamlined and easy to play. Overall, this game has a great Greek theme, with a modern, simplistic user interface, and — not to forget — the graphics are spot-on for a slot game.
Final Thoughts
Overall, this is a great game that you can play anytime. It features excellent background music with exciting visuals, keeping your adrenaline pumping. You can play this game for a long time without boredom.
The basic and concise rules make playing this game easy. It has a broad spectrum of betting such that it fits all kinds of teams. Whether you want to bet high or low, this game has it all. It's up to you how you want to strategize and win more and lose less. That said, winning and losing are a part of the game. With that in mind, we do recommend that you take breaks now and then.