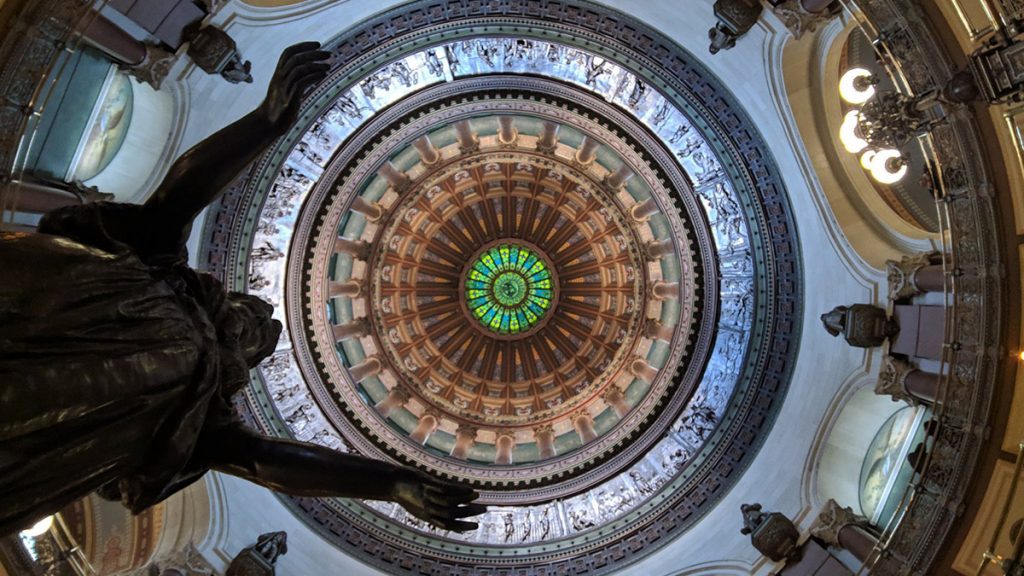 On October 28, 2021, the Illinois House of Representatives voted to pass House Bill 3136 ("HB3136" or the "Bill") which changes the landscape on how video gaming is regulated in Illinois. The Bill was signed into law by Governor Pritzker on December 17, 2021. With the Governor's signature, the changes to the Illinois Video Gaming Act took effect immediately. Some of these changes may have a dramatic impact on Licensed Video Gaming Establishments, Terminal Operators, and Sales Agents.
So, what's new, you ask? Below is a summary of the changes which are now in effect.
Municipal fees, licenses, and "Push Taxes"
The new law has effectively codified the supremacy of the state of Illinois over all video gaming activity. While the new law has curtailed the ability of some municipalities to tax and license establishments, video gaming terminals, and terminal operators, it has allowed for non-home rule municipalities to increase per-VGT fees. Previously, non-home rule municipalities could only charge local fees of $25.00 per VGT, however this fee may now be increased to $250 per VGT. No municipality is permitted to tax VGTs on an individual basis, nor can municipalities wage taxes upon licensed locations or terminal operators.
The new law now mandates that any license or other fee charged to VGTs must be shared equally between licensed establishments and terminal operators. Some municipalities charge a disproportionate fee to Terminal Operators than to Establishments. For instance, the City of Marion currently charges $200 per-VGT to Licensed Establishments, while charging $1,000 per-VGT to Terminal Operators. Under the new law, we are required to share the total amount of these fees. So, in this specific instance, establishments who were previously required to pay only $200 per VGT to their local government, will now be required to pay $600 per VGT.
Over the past two years, some municipalities have adopted "Push Taxes" in an effort to raise additional revenue. Under these push tax ordinances, the tax is supposed to be paid by anyone who plays a VGT and is charged in the amount of one cent-per-play on a VGT. Terminal Operators are tasked with the collection and remittance of the tax. Currently, several terminal operators are litigating the legality of these tax ordinances, as there is no technological or legal way to charge and collect the taxes from VGT players. While the new law did not overrule the push tax ordinances, it did prohibit any other municipality from passing a push tax ordinance after November 1, 2021.
Longer license terms
The new law has changed the terms for all initial licenses granted to Terminal Handlers, Technicians, Sales Agents and Licensed Video Gaming Establishments. All new licenses, starting with those issued at the January 27, 2022 Illinois Gaming Board Meeting will be for a period of two years (as opposed to the current one-year cycle) and are renewable for additional two-year periods thereafter.
A new license class
One other change which will take effect once the Illinois Gaming Board drafts rules of enforcement is the requirement for any sales agent to be licensed. As with all classes of licensure, sales agents will likely need to undergo a licensing process consisting of a full background check. Furthermore, any applicant for a sales agent license cannot also be the owner of a licensed establishment.
Veteran's Organizations and Fraternal Associations in Opt-Out Areas
Veteran's Organizations, such as American Legion and VFW Posts, and Fraternal Associations, such as Moose and Elks Lodges, are now allowed to apply for video gaming licenses if they happen to be located in opt-out municipalities with under 1,000,000 residents. So, should these organizations and associations meet all other requirements for licensure, they will not be prohibited from applying for a video gaming establishment license. Unfortunately, due to the population limit, these kinds of establishments which are located in the City of Chicago are still preempted.
This sounds complicated…
We're here for you! UGG aims to demystify the laws and regulations which control video gaming in Illinois. If you have any questions regarding the Video Gaming Act, IGB Rules, or any of the new legislation, please reach out to us and we'll untangle it all for you.