Bars and restaurants have offerings different from most businesses. People can go to bars and restaurants for work and pleasure. It can be much easier to converse with customers in these establishments than in other settings like retail or public areas. An ease of conversation gives both restaurants and bars opportunities to interact with their customers during marketing campaigns. If you want to have fun with your clientele, why not add SMS text messaging to your marketing toolbox? Here are 7 great ways to use text messages to interact with your customers.
Asking for Reviews or Feedback
After any type of interaction, you can always send them a quick text asking for their feedback. It can be a simple review of how their experience was, or it can be asking them to fill out some type of survey on what they liked or how you could improve. Sending text messaging is simple, takes a second, and allows for an almost-instant reaction. Most people don't mind a quick text now and again, so long as you don't send out too many. 
Getting Orders
If you are not using text messages to get orders from customers, then you are missing out. This is an easy way to find out what your customers feel like eating. Not sure what type of food to make your daily special from? Ask your regulars what sounds good! It can be a fun way to cater to the needs of the people in your community. Get orders for daily meals, for takeout, or even for upcoming events that you plan to hold.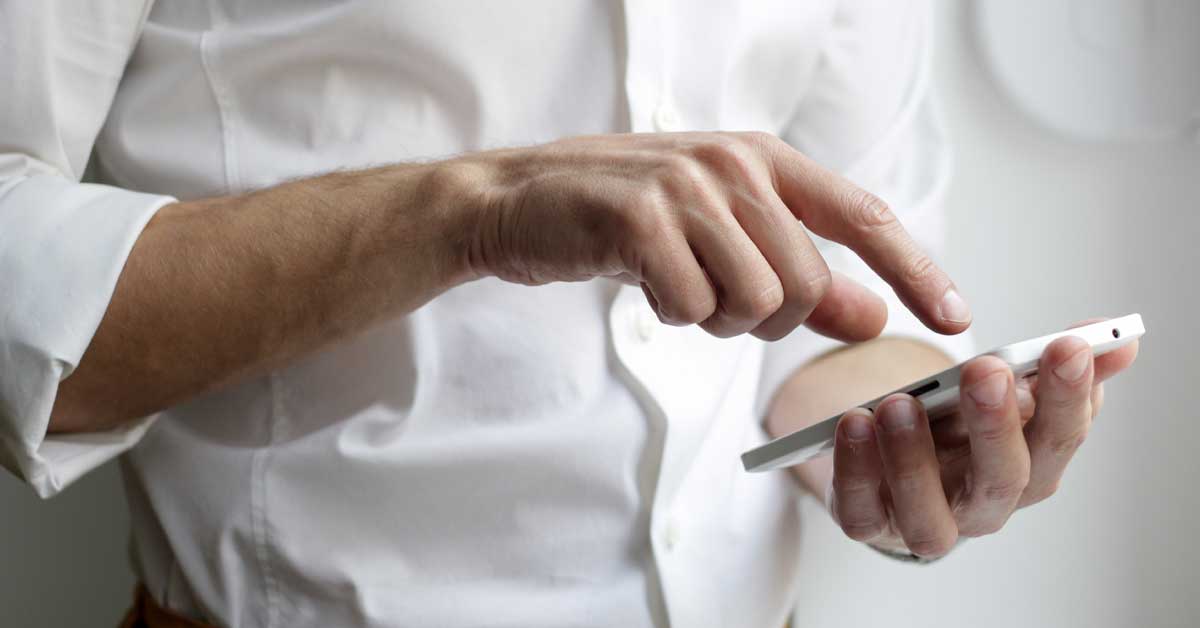 Notifications When a Table is Ready
Having a busy night where people are waiting to eat or drink? Let them know by means of a text message when you have space for them. Some places are not totally open to full capacity, which means that texting when more people can come in is helpful. Show your patrons that you are doing your best to get them seated and enjoying their drinks or dinner as quickly as possible. Sending out regular text messaging notifications allows them to plan out when they can go in and enjoy. 
Sending Out Coupons for Regulars
Want to give your regulars a reason to come out? Then send out custom coupons for their favorite foods. Remember to keep regulars happy. They come out and help keep your business going. It is their time and dedication that you want to honor. Give them something special as a way of saying thank you for their business. Sending out a coupon gives loyal customers another reason to come in. They may already be considering it, but a quick coupon that they can bring in with their phone makes it convenient. Give them something different than what you give your new customers. It is their patronage that you want to thank them for.
Push Notifications for Daily Specials
A great way to use text messaging is to send out a text for those who opt in, of what your daily specials are. You can even ask people to reply with foods or drinks they would like to see as daily specials. Send out a quick reminder of weekly specials now and again but keep up with daily specials when you can. Offer something unique each day to get people to come in and try something new. You can even set it up so that once a week or once a month you have a classic food or drink special. That way, it appeals to new customers who want to see what you are famous for and brings in more regulars who love what you already offer. Just make sure that your texts are short and sweet. If you send out too many or they take too long to read, they will not be as effective and even be ignored.
Create Loyalty and Rewards for Those Who Frequent Your Restaurants
One of the most important ways of being able to use text messaging with your patrons is to offer them rewards the more often they visit. Create a loyalty program that shows how often they spend money at your establishment. Then, set up what types of rewards you will dole out the more they spend. For example, you can set it up to where for every dollar they spend, they get a point. When they get 50 points, they get a free soda or appetizer. When they hit 100 points, they get a free small pizza or something along those lines.
What you want is a simple way for your regular customers to earn points and an equally simple way for them to spend them. If they are coming into your establishment, anyway, give them a reason to continue to spend money with you. Make it fun. You can even tie this type of program into your other ideas. For example, you can send out a text to your regulars allowing every dollar spent during specific times or specific events to give them double points. The more you combine these programs, the more effective they have the potential to be.
Notifying Those Within Range of Special Events
Every bar and restaurant has some type of special event now and again. If you want to tell people about it, sending a quick text message is a great way. You can set up events well in advance and set up texts for those who opt into your marketing campaign. Then you can send out dates, times, and requirements as the events get close. Here are some great event ideas that work for most bars and restaurants alike.
Partnering with local charities to raise money
Networking days for local businesses
Dancing nights
Trivia fun for any age group, depending on the facility
Bring in local celebrities to interact with the community
Open mic nights or band nights for local bands
Theme nights where people dress up and have fun
Drag night where both men and women come dressed in drag should they feel so confident
Sports nights where the entire establishment is focused on a specific sport or game on television
Traditional holiday celebrations, such as discounts for veterans on Veteran's Day
Art night for local artisans
And more!
You can set up texts from different numbers for each event or have one universal number for all your events. Just make sure that it is monitored. If people reach out wanting to know more, you need to answer. The only way that a marketing text is going to be successful is through interaction. If people feeling like their queries are going unanswered then they are not likely to give your food or drinks a try.
Looking for More Ideas With Text Messaging?? We Can Help! When it comes to ensuring that your restaurant uses every available tool effectively, it can be confusing. Instead of guessing, turn to an experienced marketing agency that specializes in these types of tools. Contact us here at Universal Gaming Group and let us show you how we can get your visitors to notice your efforts. The more you do right, the more successful your marketing efforts will be. Call us to find out more!