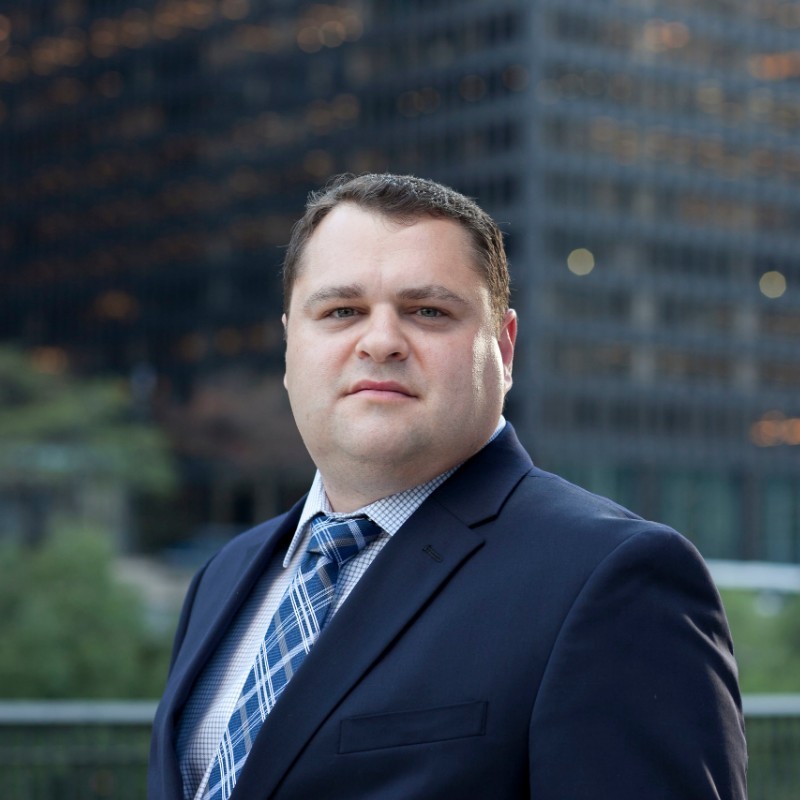 We believe that finding the right partner for your gaming business is the most important decision you can make–from helping navigate laws and regulations, to marketing support, to prompt and effective service calls. We sat down with Universal Gaming Group's Mike Campeau, VP Sales & Marketing, to get an inside look at what makes UGG's partners so successful and how we are able to build meaningful relationships together.
What makes Universal Gaming Group different from other operators?
We're different from other operators in several important ways. One of our differentiators is our history. We've been in the gaming business since it began in Illinois. In fact, we installed the very first legal VGTs in the state.
Another difference is our unparalleled focus on growing our partners' businesses. We form deep and meaningful relationships with our partners. Knowing what makes each of them special allows us to develop effective strategies that maximize revenue and player experiences. Recently we began working with a fine dining restaurant in the western suburbs of Chicago that had previously been with one of Illinois' largest terminal operators. Historically the location's gaming numbers were less than impressive. When the owner reached out to us, instead of writing off the location because of their low numbers, we sat down with them and went through a thorough discovery process. We identified several execution opportunities that the other terminal operator was either unaware of or chose not to address. On the location's first day of gaming with UGG their game play was equal to a typical two-week period with their former terminal operator. We're big enough to offer all of the amenities our partners want, but small enough to ensure focused and personalized service.
Last but certainly not least, we place a tremendous value on our employees. Our company isn't a revolving door of people, and we don't lean on hierarchy. Everyone has a voice and the agency to bring about positive change. We put great emphasis on our guiding principles, not just because we're in a highly regulated industry with many rules but because we truly believe in working for the good of gaming. This results in an honest and collaborative team focused on doing what's right for our partners and players. Everyone at UGG takes pride in their work, and everyone brings their own personal touch to our success.
How has the gaming industry changed in the last few years?
The state of Illinois is leading the charge in route gaming. As one of the first states to regulate and professionalize route gaming, the Illinois market has flourished since it went live over a decade ago, becoming the largest route gaming market in the country. The proliferation of VGTs, coupled with common-sense regulation has created very high demand for new hardware, new game themes and better gaming experiences. This results in a lot of excitement for the players, which in turn increases game play. It also means that terminal operators need to compete vigorously for business. Unfortunately, at times we have partners leave UGG in pursuit of promises made by our competitors. Recently we had a location switch to a competitor for this very reason. Within six months the account wanted to switch back to UGG because none of the promises materialized and their per-VGT revenue had dropped off.
In young industries, everything is about innovation. In mature industries, everything is about efficiency. We're at a really interesting point in the industry right now. The industry as a whole continues to innovate, but, at the same time, efficiencies are being discovered. Where the two meet, innovation and efficiency, is where we've found success for our partners.
What types of businesses can benefit from gaming?
Gaming can be a great addition to so many different types of businesses. We have terminals in bars, restaurants, truck stops, C-stores, and, of course, gaming cafes. We even work with a few hair salons and laundromats!
Since our partners span different industries, we're even more excited by the opportunities to innovate. Different businesses make us aware of new ways to improve, and new methods of innovation. We have a dedicated account management team who act as our "boots on the ground." They actively work with our partners and speak with players, allowing us to adjust to meet the needs of the people who use our products and services the most.
What is your experience working with UGG's partners and players?
I love getting to meet the players. I love that we can provide them with a great experience and a bit of entertainment at the end of their day.
Our partners are the center of our business. We spend a lot of time getting to know them and working together to hone the experience we offer. When our team arrives on site for repairs, or to simply catch up on how things are going, the core of every conversation is how UGG can be a better partner day after day. We also look to find partners who are like-minded: passionate individuals who take their business and the people they serve seriously. We all rise together, as a team.
We value the players who choose to play with us. We cherish that partners want to work with us. There's a thoughtful choice in every decision we make, which is part of why I believe that we are the best operator in the industry.